Top Rated Toxic Torts Lawyers in Mobile, AL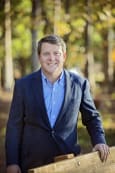 Top Rated Toxic Torts Lawyer
Boteler Richardson Wolfe
Mobile, AL
Knox Boteler is an experienced toxic torts attorney practicing in the Mobile area.
Top Rated Toxic Torts Lawyer
The Damipier Law Firm, PC
Mobile, AL
Top Rated Toxic Torts Lawyer
Estes Law Firm LLC
Mobile, AL
Top Rated Toxic Torts Lawyer
Taylor • Martino PC
Mobile, AL
Results 1 - 4 of 4
Toxic Torts Law
Were you a tenant of an apartment complex that has known lead poisoning issues?
Was your area harmed by environmental contamination caused by a train accident or oil spill?
Utilize Super Lawyers to find an experienced toxic torts attorney near you. Toxic torts attorneys specialize in cases dealing with injuries caused by toxic substances sustained within the workplace or home. Oftentimes these toxic substances contaminate the air, water, soil, or food supply. Common toxic tort injuries include, but are not limited to, exposure to: beryllium, lead paint, oil spills, asbestos, benzene, and pesticides.
Toxic torts attorneys work with clients to seek compensation for their injuries or other damages that occurred such as lost wages, property damage, or pain and suffering. Toxic torts attorneys listed here are recognized by their peers for their professional achievements.
Find a top rated attorney who has comprehensive knowledge of toxic torts law in your state along with many years of experience and a great record.
Super Lawyers offers a free, comprehensive directory of accredited attorneys who've attained a high degree of peer recognition and professional achievement in their field.
Find a highly-qualified toxic torts attorney with Super Lawyers today.
Are you searching for a top toxic torts lawyer in Mobile, Alabama?
Through Super Lawyers directory, we index attorneys who practice quality and excellence in their work. It is easy to browse toxic torts attorney listings in your immediate area, search for a specific individual referred by a friend, or start narrowing your search by practice area.
Did you find individuals who interest you? Learn more by exploring their profiles. There you will find a toxic torts attorney's contact, education, and biographical information to supplement your research. Where possible, our profiles will also include links to a toxic torts lawyer's personal biography, firm website, and other relevant information to consider.
Are you ready to take action? Our profile's contact form is simple to use and makes it easy to connect with a lawyer serving Mobile, Alabama, and seek legal advice.
Super Lawyers Rating System
Super Lawyers is a research-driven, peer-influenced rating service of outstanding lawyers who have attained a high degree of professional achievement and peer recognition. The patented selection process combines peer nominations, independent research evaluations and peer evaluations by practice area. Each year no more than 5 percent of the attorneys in the state are selected for the Super Lawyers list, and no more than 2.5 percent for the Rising Stars list.