Top Rated Wills Lawyers in Sherman, TX
Related Practice Areas:
Sponsored Super Lawyers Selectees

Top Rated Wills Lawyer
Serving Sherman, TX (Houston, TX)
We help you navigate the complexities of our legal system. A direct approach to creating your Will, for now, and in the future.
View Profile »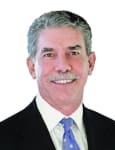 Top Rated Wills Lawyer
Sherman, TX
A Wills firm representing clients in the Sherman-Denison Metro area.
View Profile »
Results 1 - 1 of 1