Top Rated Personal Injury - General Lawyers in Ronkonkoma, NY
Sponsored Super Lawyers Selectees
Top Rated Personal Injury - Plaintiff Lawyer
Serving Ronkonkoma, NY (Mineola, NY)
If you have been hurt, Weitz Pascale services can greatly increase your chances of getting the compensation you are entitled to.
View Profile »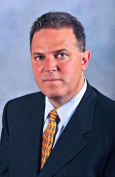 Top Rated Personal Injury - Plaintiff Lawyer
Serving Ronkonkoma, NY (New York, NY)
Decades of experience winning thousands of cases. All questions answered without any obligation. Call now.
View Profile »
Results 1 - 25 of 375