Top Rated Personal Injury - General Lawyers in Hagerstown, MD
Sponsored Super Lawyers Selectees

Top Rated Personal Injury - Plaintiff Lawyer
Offices in Hagerstown & Frederick
Helping our clients is our #1 priority in EVERY case. We have secured some of the largest verdicts in the history of Maryland.
View Profile »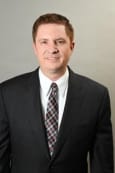 Top Rated Personal Injury - Plaintiff Lawyer
Serving Hagerstown, MD (Serving all of Maryland)
Award winning personal injury firm with 40+ years of combined experience. Get the compensation you deserve. Call us today.
View Profile »
Results 1 - 5 of 5