Top Rated Insurance Coverage Lawyers in Houston, TX
Nearby Cities: Related Practice Areas:
Sponsored Super Lawyers Selectees

Top Rated Insurance Law Lawyer
Houston, TX
Tough Texas attorneys dedicated to advancing the cause of those who had their property, their person, or their rights damaged.
View Profile »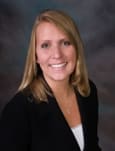 Top Rated Insurance Law Lawyer
Serving Houston, TX (Offices Florida, Texas and Louisiana)
Proved Results and Solid Reputation in Resolving Property Damage Cases. Call or Click for Help!
View Profile »

Top Rated Insurance Law Lawyer
Houston, TX
Law You Can Understand With A Focus On Results
View Profile »
Results 1 - 25 of 202