Top Rated Insurance Coverage Lawyers in Briarcliff Manor, NY
Sponsored Super Lawyers Selectees

Top Rated Insurance Law Lawyer
Serving Briarcliff Manor, NY (New York, NY)
We specialize in representing victims of disasters such as fires, floods, hurricanes, theft, collapse, and other casualties.
View Profile »

Top Rated Insurance Law Lawyer
Serving Briarcliff Manor, NY (Bethpage, NY)
For over 25 years, we have focused solely on insurance defense litigation. Call Scahill Law Group, P.C.- Where results matter.
View Profile »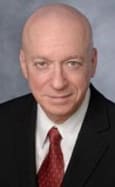 Top Rated Insurance Law Lawyer
Serving Briarcliff Manor, NY (New York, NY)
Representing Corporations & Self-insured Entities In Wide Variety Of Insurance Matters Coverage Disputes To Insurance Planning
View Profile »
Results 1 - 25 of 479