Top Rated Family Law Lawyers in Morristown, NJ
Nearby Cities: Related Practice Areas:
Sponsored Super Lawyers Selectees

Top Rated Family Law Lawyer
Morristown, NJ
Personal Attention for Personal Matters. William Lemega...Morristown NJ Family Law and Complex Divorce Attorney.
View Profile »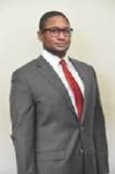 Top Rated Family Law Lawyer
Serving Morristown, NJ (Palisades Park, NJ)
Your in good hands with an Experienced Divorce and Family Law Attorney you can trust. Call today!
View Profile »
Results 1 - 25 of 311