Top Rated Employment & Labor Lawyers in Maitland, FL
Nearby Cities: Related Practice Areas:
Sponsored Super Lawyers Selectees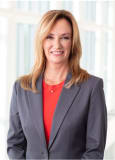 Top Rated Labor Law Lawyer
Serving Maitland, FL (Serving Central & North Florida)
Board Certified in Labor & Employment Law. Also, Selected to the 2021 Top 50 FL Women Super Lawyers List. I Can Help You!
View Profile »
Results 1 - 25 of 65