Top Rated Employee Benefits Lawyers in Englewood, CO
Nearby Cities: Related Practice Areas:
Sponsored Super Lawyers Selectees

Top Rated Employee Retirement Income Security Act (ERISA) - Employee Lawyer
Serving Englewood, CO (Nationwide)
Leading Mind on ERISA Law. 35 Years in the field. 24 Books. 1,000 articles. Specializes in Title I of ERISA.
View Profile »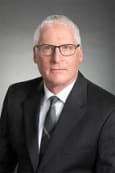 Results 1 - 25 of 25