Top Rated Employee Benefits Lawyers in San Diego, CA
Related Practice Areas:
Sponsored Super Lawyers Selectees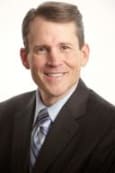 Top Rated Employee Retirement Income Security Act (ERISA) - Employee Lawyer
Serving San Diego, CA (Serving All of California , CA)
Over 3 Decades of Passionate & Effective Representation for Your Claim Under ERISA. We know the Law, Proven Results. Call Today!
View Profile »
Results 1 - 20 of 20