Top Rated Drug & Alcohol Violations Lawyers in Sartell, MN
Nearby Cities: Related Practice Areas:
Sponsored Super Lawyers Selectees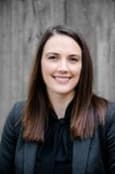 Top Rated Drug Violations Lawyer
Bradshaw & Bryant, PLLCServing Sartell, MN (Waite Park, MN)
Kristina is an experienced & highly rated criminal defense attorney familiar with the Stearns & Benton County courtrooms. View Profile »
Top Rated Drug & Alcohol Violations Lawyer

PCG Law

Serving Sartell, MN (St. Cloud, MN)

Choose Michael Scott Gaarder for experienced, diligent drug & alcohol violations representation in the Sartell, MN area.
Results 1 - 1 of 1