Top Rated Criminal Defense Lawyers in Somerville, NJ
Nearby Cities: Related Practice Areas:
Sponsored Super Lawyers Selectees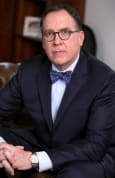 Top Rated Criminal Law Lawyer
Serving Somerville, NJ (East Brunswick, NJ)
Former NJ Prosecutor. Super Lawyers 2015 - 2019. Superb Rated. Personal Attention. Reasonable Fees. Call Me 24/7.
View Profile »

Top Rated Criminal Law Lawyer
Somerville, NJ
Nearly 20 years of experience. 100% involved with your case. If you've been arrested and need help, contact us today.
View Profile »
Top Rated Criminal Law Lawyer
Serving Somerville, NJ (Watchung, NJ)
The National Trial Lawyers - Top 100 Trial Lawyers
View Profile »
Results 1 - 25 of 52