Top Rated Child Support Lawyers in Grapevine, TX
Nearby Cities: Related Practice Areas:
Sponsored Super Lawyers Selectees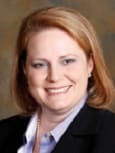 Top Rated Child Support Lawyer
Serving Grapevine, TX (Serving Fort Worth and Surrounding Areas)
All we do is family law! Let me help you navigate this important issue! Call today To Set up your Free consultation!
View Profile »
Results 1 - 25 of 63