Top Rated Child Support Lawyers in Pasadena, CA
Nearby Cities: Related Practice Areas:
Sponsored Super Lawyers Selectees

Top Rated Child Support Lawyer
Serving Pasadena, CA (Los Angeles, CA)
Family Law Matters are extremely important. At Claery & Hammond, LLP, your family comes first! EXPERIENCE- DEDICATION - RESULTS
View Profile »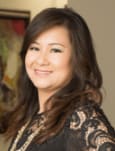 Top Rated Child Support Lawyer
Los Angeles, Pasadena and surrounding areas
What sets us apart is that our zealous representation of our clients is results-oriented, quality driven, and yet compassionate.
View Profile »
Results 26 - 50 of 257