Top Rated Business & Corporate Lawyers in Jupiter, FL
Nearby Cities: Related Practice Areas:
Sponsored Super Lawyers Selectees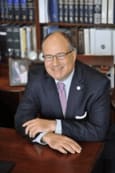 Top Rated Business & Commercial Law Lawyer
Serving Jupiter, FL (Boca Raton, FL)
Top rated business and civil litigation attorney. More than 30 years of experience at top law firms. Concierge level service.
View Profile »
Results 1 - 25 of 106