Top Rated Antitrust Litigation Lawyers in Las Vegas, NV
Related Practice Areas:
Sponsored Super Lawyers Selectees

Top Rated Antitrust & Trade Regulation Lawyer
Cera LLPServing Las Vegas, NV (NA)
A Firm with a History of Success with Antitrust Litigation from coast to coast. Call us today. View Profile »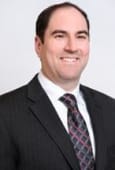 Top Rated Antitrust Litigation Lawyer

Carbajal Law

Las Vegas, NV

Hector J. Carbajal, II helps Las Vegas clients with their antitrust litigation needs.
Results 1 - 1 of 1