Top Rated Adoption Lawyers in Buffalo, NY
Nearby Cities: Related Practice Areas:
Sponsored Super Lawyers Selectees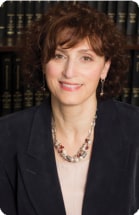 Top Rated Adoption Lawyer
(Buffalo, NY)
Focused on family law and divorce to get you to your new future faster than imagined
View Profile »

Top Rated Adoption Lawyer
Serving Buffalo, NY (Rochester, NY)
Seeking help with adoption in WNY or CNY? Surrogacy related issues? Call our firm for help to create your forever family.
View Profile »
Results 1 - 20 of 20